Diesel Engine Professionals
At FHG we can handle all your diesel engine needs. From troubleshooting and repairs to scheduled and preventative maintenance, our service engineers provide you with the highest quality in the industry.
Mobile Marine Maintenance and 24hr Emergency Service
Our engineers are also highly skilled in:
Electrical systems
HVAC-R
Hydraulic systems
Control systems
Oily water separators (OWS)
Automation
Consulting
FHG Marine Engineering will travel to your vessel to give a free consultation. We can also provide you with a maintenance schedule to help prevent work loss time on your vessel.
Diesel Engine Overhauls
FHG Marine Engineering knows that waiting for your engine to fail can lead to costly overhauls and shipyard periods usually resulting in the hull being cut open to remove the old engine block. Preventative maintenance and scheduled hourly overhauls are the key to reliability and lower maintenance costs over time. We specialize in "in-frame" overhauls completed right on the boat. We replace wear components (bearings, piston rings, cylinder liners, etc.), hydrostatically test and clean coolers, overhaul cylinder heads, injectors, and do a complete inspection of all other components.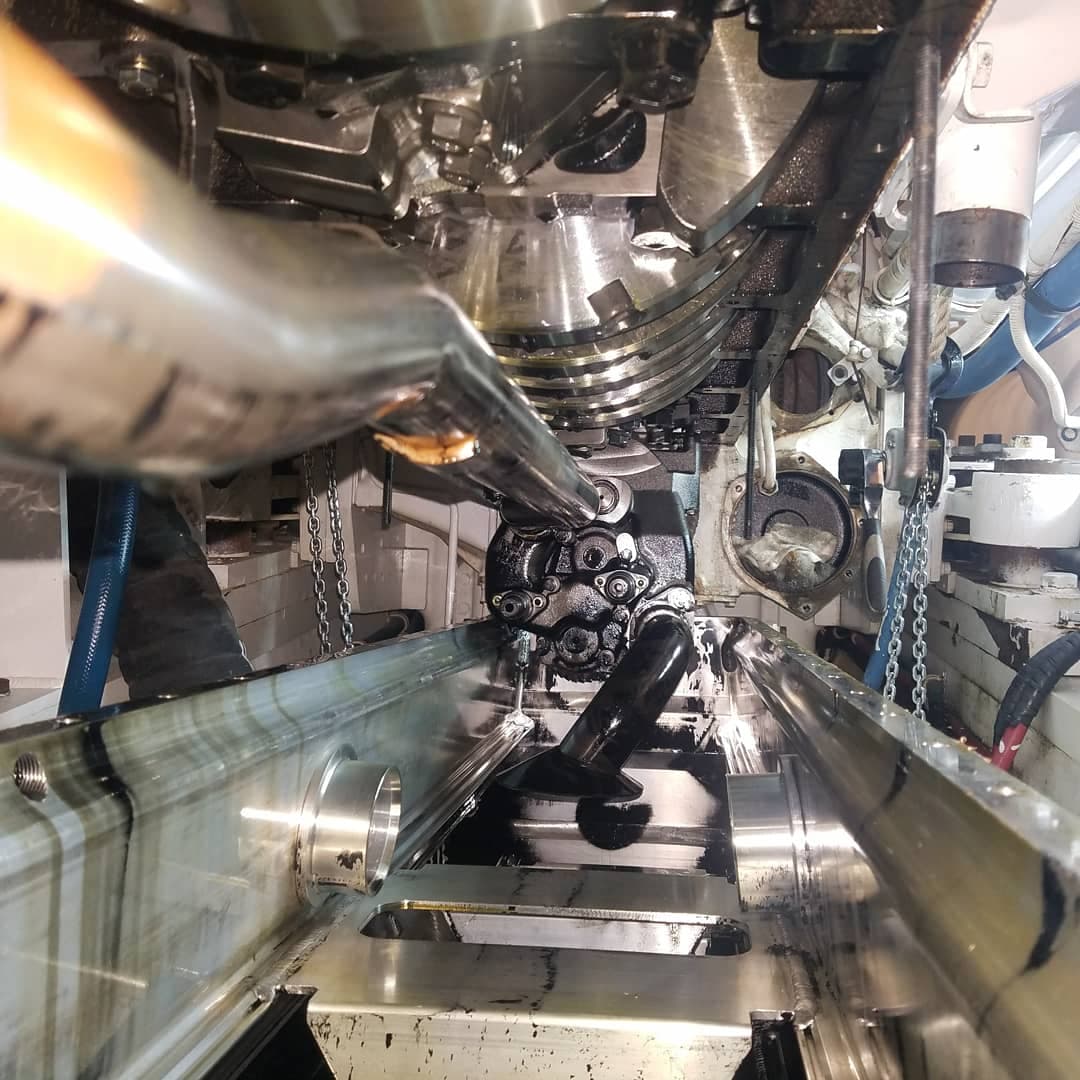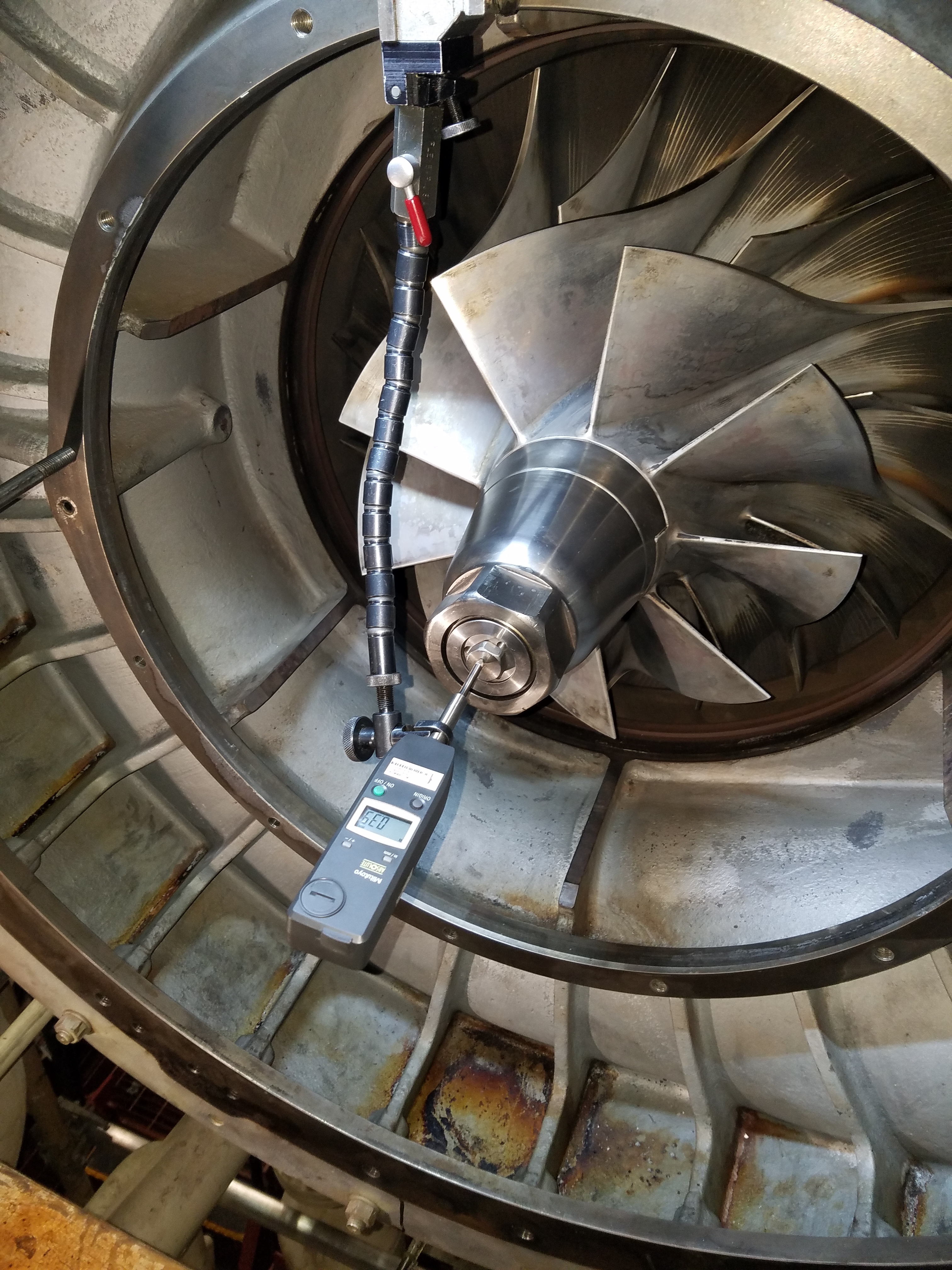 Inspections
Upon request, FHG Marine Engineering can complete engine inspections to establish the current condition of the engine. If you are a potential buyer, seller, or just want to know if your engine is due for an overhaul, we can help. This inspection includes, but is not limited to:
Removing the fuel injectors for a cylinder bore inspection of the piston crowns and cylinder liners.
Axial thrust measurement on the turbocharger shaft.
Exhaust temperature readings on each cylinder to calculate the load on each cylinder.
Fluid analysis for the coolant and crankcase oil, to show if there is excessive wear, bearing failure, contamination, in addition to other factors that show the engine's health.
Preventative Maintenance
With years of experience on intercontinental ships, we understand the need to keep equipment running. Preventive maintenance is the key to a heathy, reliable, engine that you can trust. All machinery has a life-span and running your engine until failure will shorten this life-span. FHG Marine Engineering takes a pro-active approach to maintenance in order prevent costly repairs:
Diagnostic computer testing
Fluids and filters are changed at the manufacturer recommended intervals.
Injectors tested and overhauled as needed or hourly to ensure proper atomization for clean combustion.
Coolers are kept clean to maximize heat transfer thus eliminating overheating that causes failures.
Oil is sampled at regular intervals to overall health of the engine (we check for fuel dilution, water, wear elements, trace elements, soot, oxidation, and sulfation, which can all lead to premature engine failure).
Coolant is sampled at regular intervals to ensure corrosion levels are safe, percent glycol, freeze point, oil presence, PH balance, and other factors that contribute to coolant life.
Experience servicing the following products and manufacturers:
Diesel Engines
MAN 
MTU
Detroit Diesel
CAT
Wartsilla
Daihatsu
Mak
Volvo
Sulzer
Westerbeke
Cummins
John Deere
Pneumatic & Hydraulics
Naiad
ABT-TRAC
Sperre
Quincy
Ingersoll Rand
Tanabe
Tamrotor
Besenzoni
B.C.S
Purifiers/OWS/Filters
Alfa Laval
Mitsubishi
Westfalia
Racor
HVAC-R
Dometic
Carlyle
Carrier
Danfoss
Copeland
Aspen
Emerson
Johnson Controls
Sauter